Tired of the same old sex life??? Bored with missionary, doggie and girl-on-top???

Then why not join us for some incredible fun and hedonistic pleasures? Indulge yourself with the beautiful Enchantress Alysha and stunning Goddess Sheri for some wonderfully new sexual postions and some guaranteed bliss.

The Kama Sutra has long enjoyed a reputation as the finest piece of  illustrated erotic literature ever written. We invite you to join us in bringing the pictures to life as you try them out for yourself.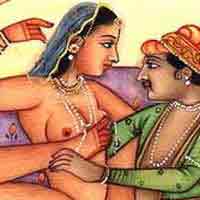 Experience the joyous pleasures of Kama Sutra with 2 beautiful blondes..........